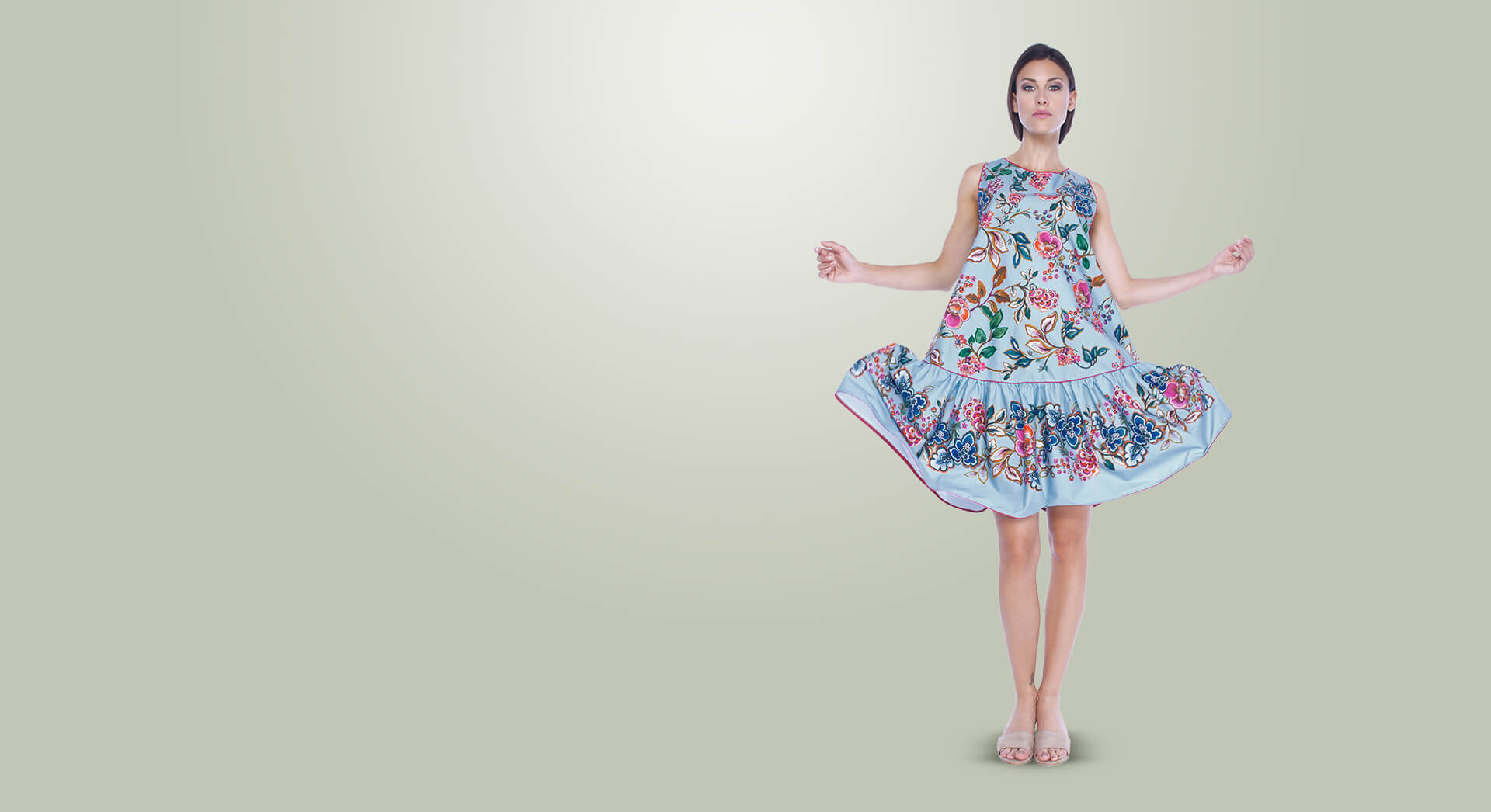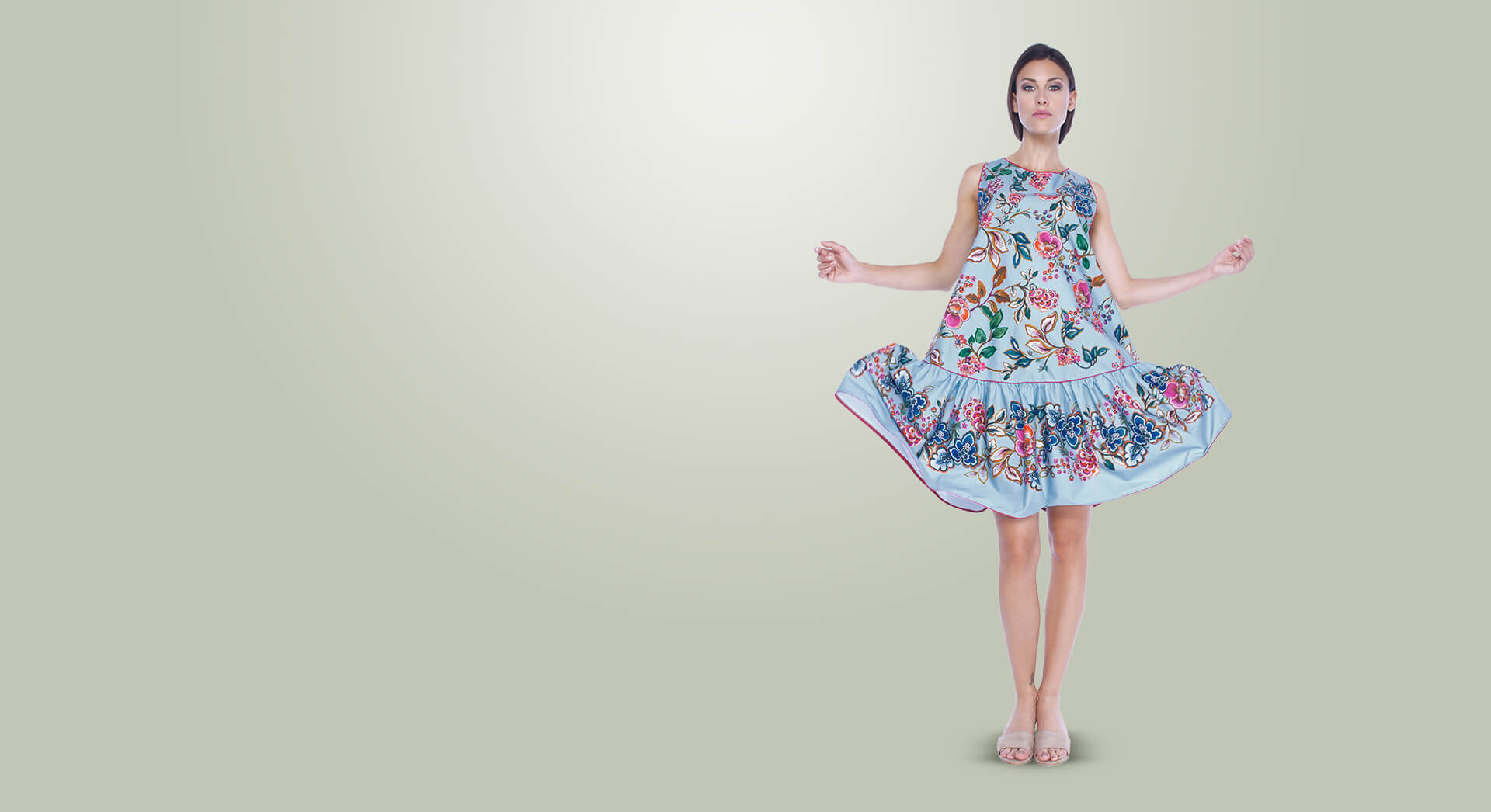 Elegant women in freedom
Caterina D. dresses are suitable for the easy chic lifestyle of today's women who, with a dress, want to feel comfortable at all times: in the morning, when you are in a hurry, at work, at dinner, on vacation, and at the weekend. A Caterina D. dress is always the best choice to avoid paying the price of elegance with discomfort.
Quality and women's needs, always in the first place
Caterina D. is a line of women's clothing for the home, for leisure, and every occasion, born in 2011 from the lucky encounter between the creative genius of the stylist Catia De Silvestri and the experience of over 50 years of Emmebiesse brand. Its proposal is developed on two collections per year, all characterized by themes, models, and unique fabrics: dresses, shirts, sweaters, jackets, suits, accessories with original design and strong a personality, ideal for those who want to live comfortably but with style every situation of everyday life. The constant updating of operational and managerial staff, and the development of new production methods, allow us to achieve the highest quality standards and meet the fashion needs of today's woman: committed, independent and strong.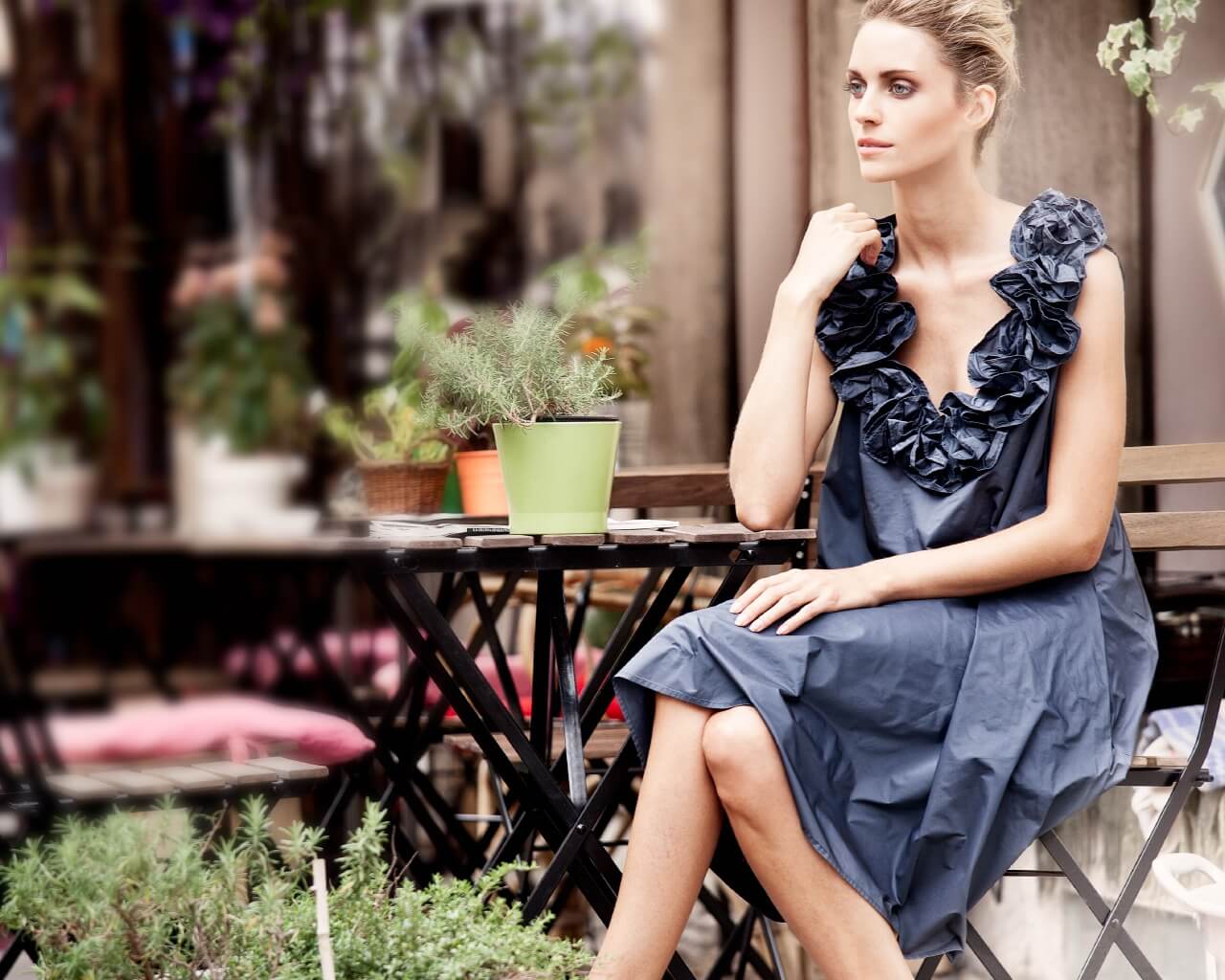 Made in Italy sartorial fashion, guaranteed and sustainable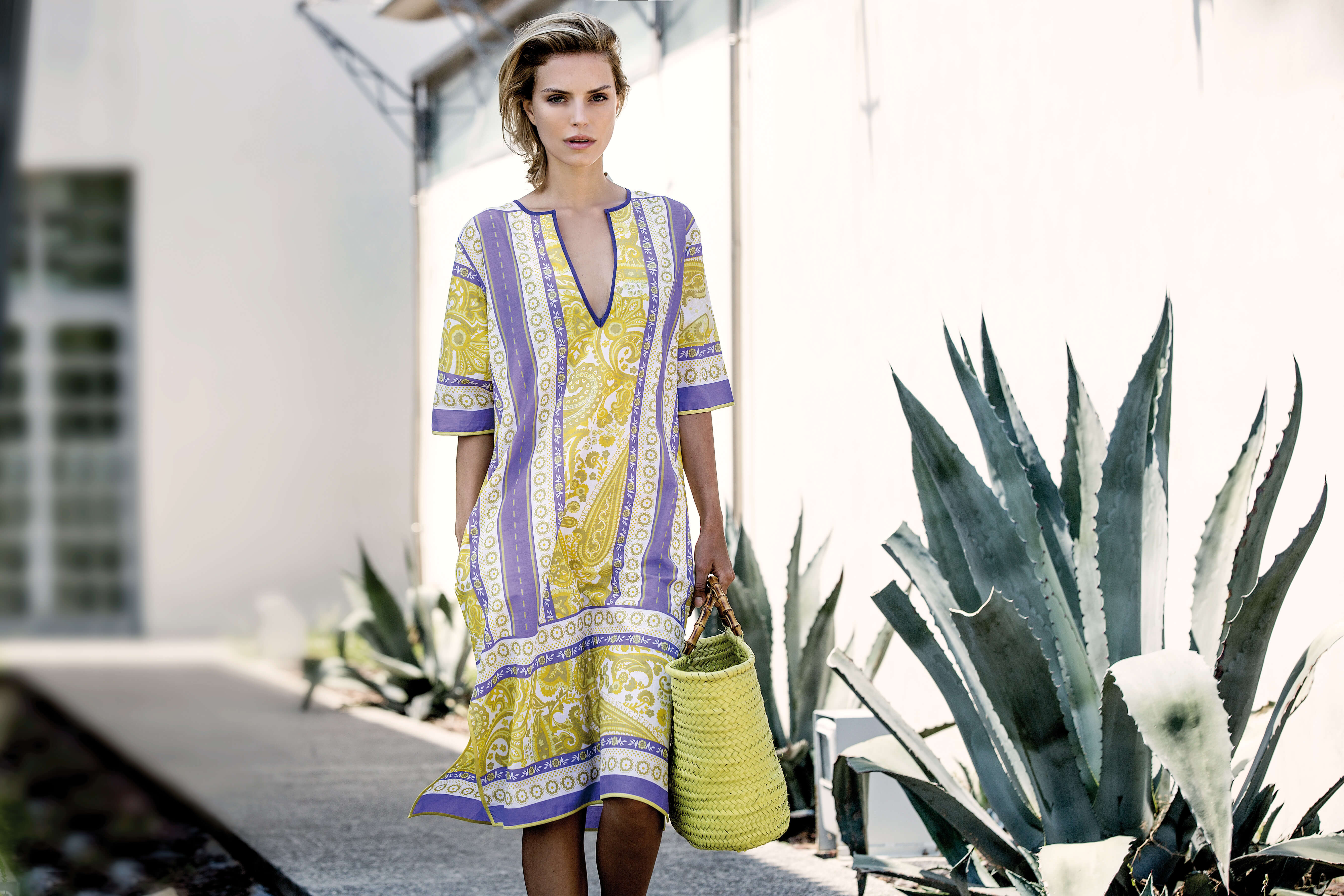 Only the best quality fabrics of certified and guaranteed origin, processed with the latest techniques, can become garments of the Caterina D. collections. The materials, from wool to cotton and satin, taffeta, and viscose, are carefully selected to create garments that offer comfort and maximum freedom of movement. One of Caterina D.'s most distinctive qualities is craftsmanship. Respect for tradition and precision tailoring characterize each work (some are entirely manual) to offer a high-quality final product, as evidenced by the details.
The company is ISO 9001:2015 certified and operates following the highest existing ethical standards, committing to its activities in a sustainable and eco-friendly development perspective.
Style and practicality for every occasion
Thanks to Caterina D., home clothing is no longer made up of robes or pajamas but feminine and sophisticated dresses and jumpsuits. But, at the same time, the outfit for outings does not give up comfort, even when it comes to formal occasions. The eternal dichotomy between elegance and practicality thus becomes a distant memory for those who wear the clothes of Caterina D.. But why choose between style and comfort when you can have both? Clothes with soft and light lines with a unique and refined design are the essence of the Caterina D. line for stress-free beauty.
Unleash your style with elegant home clothes
A jumpsuit with unique details or a dress made with tailoring techniques, typical of haute couture: finally, every woman can match her ideal image. The free time becomes, so, thanks to a dress or soft pants with excellent wearability, the opportunity to be always consistent with your style.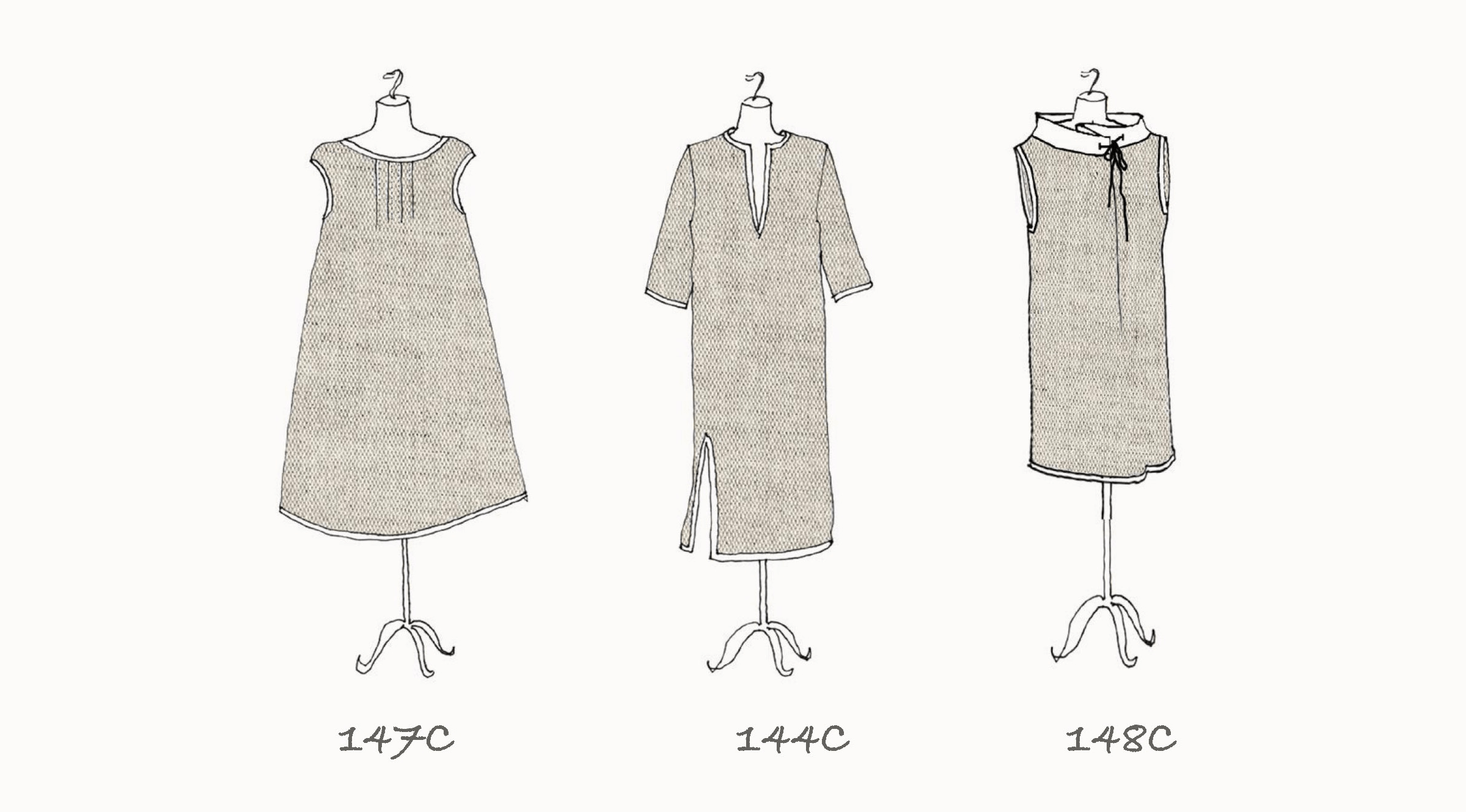 All the comfort of elegance
A comfortable pinafore, a soft cocktail dress, a comfortable shirt, a cool t-shirt, a cozy jacket, a suit with cigarette pants that leaves freedom of movement: all this and much more accompanies the days of those who wear, in the office, at a meeting or during their daily commitments, an item signed Caterina D. All with the guarantee of an elegant, neat and formal look, suitable for any occasion.
You look beautiful, and you feel free and comfortable!
Body positivity in every garment
Every body is perfect just the way it is. Body positivity is part of Caterina D.'s corporate manifesto. Every day inspires the creation and production of garments that fit every silhouette.
"Wear what makes you feel good." This should be the one imperative of women's fashion. Caterina D.'s stylists uphold it every day. They conceive creations to enhance every type of physique, thanks to versatile and timeless models that make the wearer feel feminine, sporty, elegant, practical, and free at all times.
A Caterina D. dress is a gift of love for one's own body. It is the trusted guardian of a woman's natural imperfections. It is a way to express the personality with style and without giving up practicality and self-confidence.
Do you like a garment but fear that it is not suitable for your physique? Each model is available from size S to XL (for some models also XXL): do not give up trying that dress that has impressed you. You'll see that it will seem made just for you!