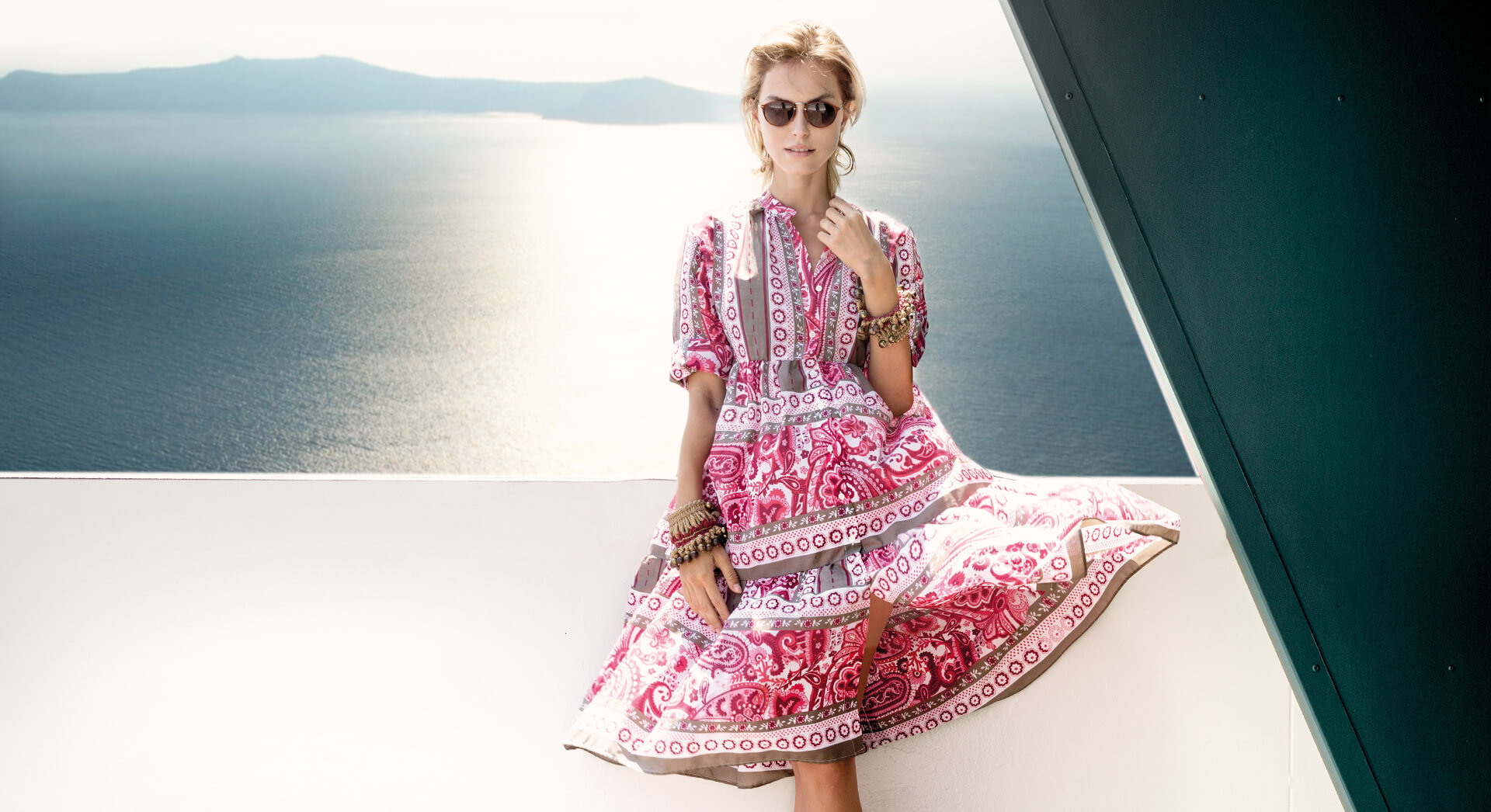 Caterina D.
Caterina D. Elegance and comfort for all occasions

Made in Italy Clothing
The quality, elegance, and style typical of Italian tradition

Original collections
Unique and versatile Made in Italy Clothing

Freedom to wear
Comfort and design of clothes perfect for every shape and every occasion
Caterina D. collections:
Made in Italy clothing, clothes, and accessories for every day, for the body of all women
Caterina D. clothing is designed and manufactured with extreme care. They dress with maximum comfort in every silhouette in all circumstances, both for relaxing at home and for the most mundane events.
Among the collections of Caterina D., you will find a wide range of Made in Italy clothing, from sweaters to pants, from shirts to dresses, jackets, suits, and accessories.
The high quality of weaves and fabrics is directly proportional to the maniacal care dedicated to realizing all the Made in Italy fashion items of Caterina D., to wear comfortably at home or show off with ease on all other occasions.
Collections
Style and elegance meet craftsmanship in Made in Italy clothing branded Caterina D.
A long experience in the creation of dresses and garments, in over 50 years of activity, combined with style and sophisticated design. That's the perfect recipe for Caterina D. clothes and accessories, designed for any woman with an easy lifestyle who wants to feel relaxed and at ease at any time of day, on any occasion.
CATERINA D. NEWS IN PREVIEW
Please leave your email address to preview all the news about our clothing, bath linens, and luxury terrycloth accessories signed by CATERINA D.